Review Picture
Loading Picture...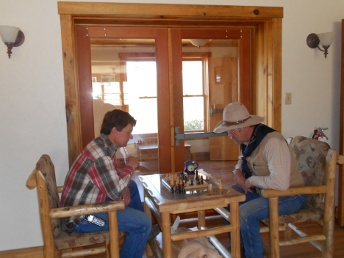 Review Question
Question:

Is there any problem with the location chosen to hold this chess game?

Yes

No
Yes, the location is a poor choice. They are blocking the emergency exit.
Correction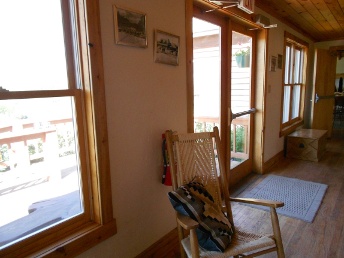 Additional Guidelines and Recommendations
Buildings should have clearly marked exit signs.
Any buildings where children and guests will be present should have working smoke detectors.
Visitors are instructed on fire hazards on the farm and what to do in the event of a fire.
Supervising adults are aware of which children they are responsible for, and are able to ensure that all children are accounted for in the event of an emergency.
Excessive dust, cobwebs and other potentially combustible materials have been removed from all buildings.
Fuel is not stored inside buildings.
Vehicles are not refueled indoors.
Flammable chemicals and materials are appropriately stored, away from excessive heat and areas where guests may be present.
Hay and straw that is to be placed in a barn or other structures is properly dried.
---
Slide Navigation