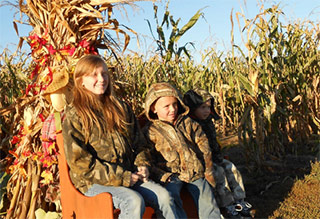 Agritourism continues to grow in popularity, with over 70 million people visiting farms each year – and almost 24 million of these visitors are children. While some visitors are buying fresh produce, others are learning about where their food comes from. Still others visit agritourism operations to have fun: enjoying a hay ride, walking through a corn maze or choosing the perfect pumpkin to carve or decorate.
Whatever the reason for the visit, it is up to the farmers who invite visitors onto their farms to ensure the safety and health of their visitors. Implementing appropriate safety strategies can help reduce visitor injuries and illnesses, potentially reducing liability. This website provides the tools and resources farmers need to help keep their visitors safe. Use these walkthroughs, checklists and resources to implement safety best practices. It's easy and fun.
For additional tips on getting the best out of this site, please review: How to Use this Site.
Interactive Walkthroughs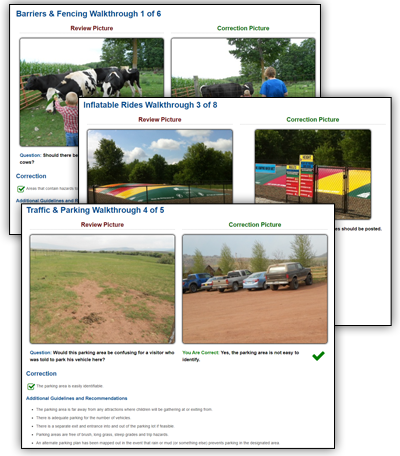 Interactive "walkthroughs" use photos to contrast improper practices with best practices and guidelines. The walkthroughs help you learn what hazards to look for and how to identify them.
Printable Checklists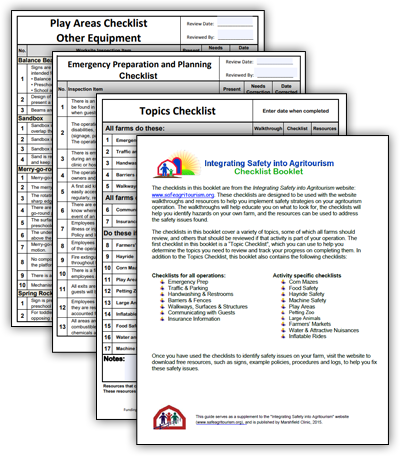 Checklists can be printed and used to conduct customized walkthroughs on a farm. Checklists can be printed and used to conduct customized walkthroughs on a farm.
Agritourism Resources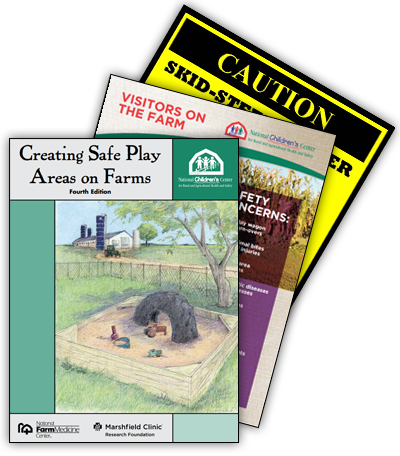 The resource page is loaded with signs, policies, logs and other practical, ready-to-print items, providing the tools needed to address the safety issues found by using the checklists.
---
To learn more about why it's important to make your farm safer for visitors, visit Learn more about safety on farms.