Review Picture
Loading Picture...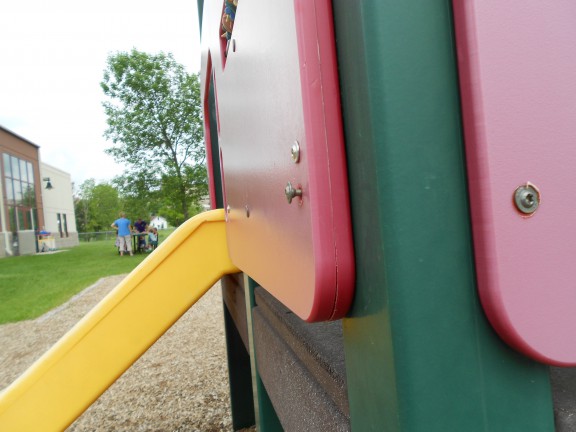 Review Question
Question:

Why is the loose bolt on this equipment a problem?

View Answer
Children can catch clothing or skin on loose bolts. Loose bolts, screws or nails can also weaken play structures.
Correction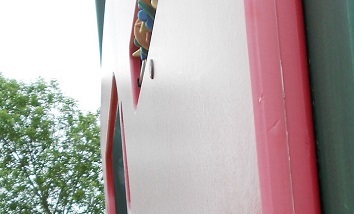 Additional Guidelines and Recommendations
Play equipment and surfaces are well maintained.
Check play equipment for hazards and repair/replace as needed. Play equipment should be:

Free of broken or missing parts.
Free of rust, slivers or peeling paint.
Plastic equipment should be free of cracks and holes.
No bolt ends, screws, nails or other protrusions extend beyond 1/16".

All play equipment and structures are also checked regularly for unwanted pests, nests, beehives, etc.
---
Slide Navigation