Review Picture
Loading Picture...
Review Question
Question:

What is the main problem with the way this jumping pillow is set up?

A.)

Ages/size of those who can play are not indicated.

C.)

Pillow is not far enough away from other activities.
Ages/size of visitors who can play are not indicated.
Correction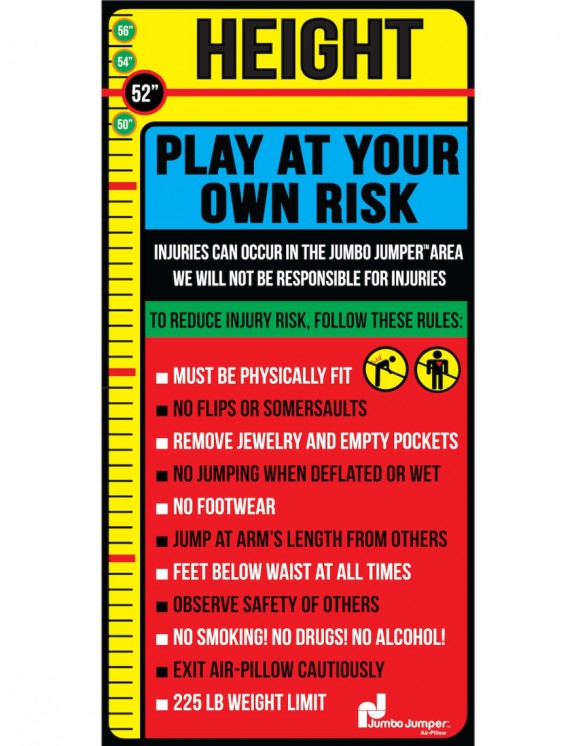 Additional Guidelines and Recommendations
Adults also ensure that during play they:

Stop dangerous horseplay, such as children throwing protective surfacing materials and jumping from heights.
Stop children from wandering away from the play area.
Monitor interaction between children to stop bullying, fights and other behaviors that negatively impact play and child safety.
---
Slide Navigation