Review Picture
Loading Picture...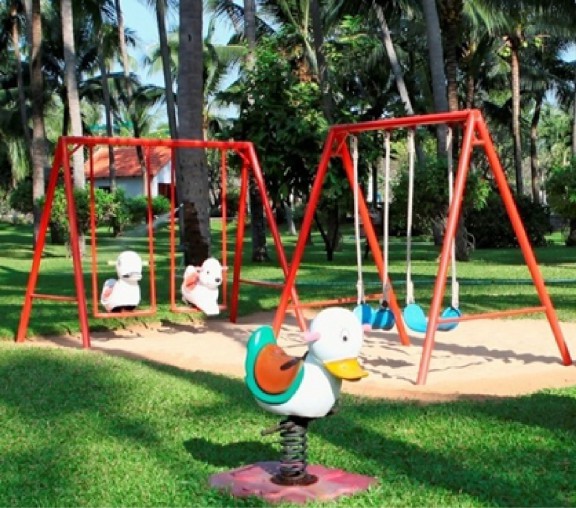 Review Question
Question:

What is the biggest problem with the use zones for this play area?

A.)

No paths for bike riding.

B.)

Numerous trees in the area.

C.)

Swing sets are too close to each other.
Swing sets are too close to each other.
Correction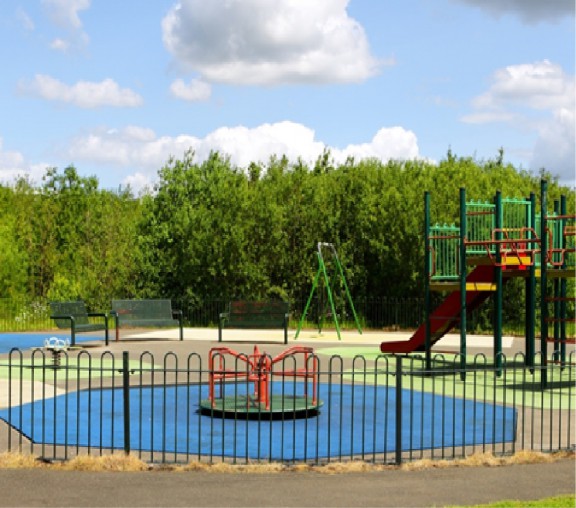 Additional Guidelines and Recommendations
General recommendations for locating equipment (specific use zones are listed in the equipment walkthroughs):
Use zones for standard stationary play equipment extend 6 feet in all directions. Some equipment, such as swings and slides, may require a larger use zone.
Moving equipment, such as swings and merry-go-rounds is located in a corner, side or at the edge of a play area, with appropriate use zones around the equipment.
Slide exits are located in an uncongested area of the playground.
Adjacent components on composite structures are complimentary. For example, an access component is not be located in a slide exit area.
Note: Hard plastic, wood or metal swings are no longer used used, as they can injure a child hit by them.
---
Slide Navigation