Review Picture
Loading Picture...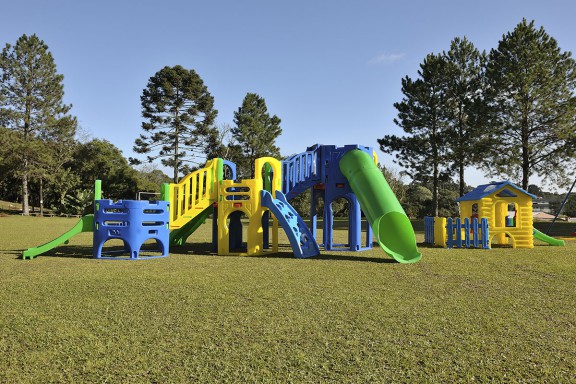 Review Question
Question:

What is missing in this play area that will greatly reduce the chance of a child being injured?

B.)

Protective ground cover.
Protective ground cover is missing.
Correction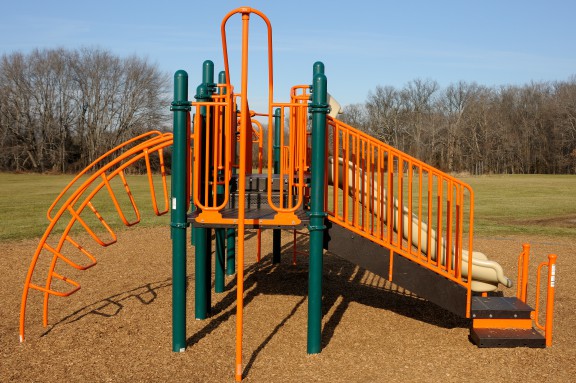 Additional Guidelines and Recommendations
Falls are the most common cause of injuries on playgrounds, so protective ground cover is vitally important.
Hard surfacing materials, such as asphalt or concrete, are unsuitable for use under/around play equipment of any height. A one foot fall onto concrete can cause a concussion.
Grass and dirt do not provide adequate protection from falls. Falling eight feet onto dirt is comparable to a child smashing into a brick wall at 30 mph.
---
Slide Navigation