Review Picture
Loading Picture...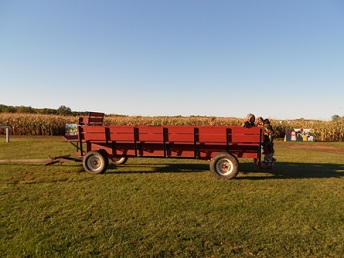 Review Question
Question:

Should guests be getting on the wagon for a hayride?

Yes

No
No, they should not be loading the wagon yet.
Correction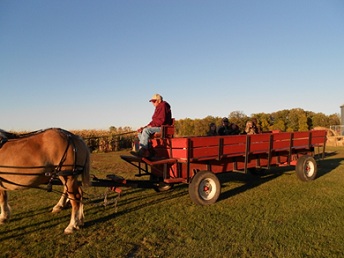 Additional Guidelines and Recommendations
Tractors should also be hitched to the wagon prior to loading the wagon.
Ensure that harnesses, hitches and safety chains are in good repair and used properly.
Wagons are never pulled in tandem; one wagon per tractor (or set of horses).
---
Slide Navigation