Review Picture
Loading Picture...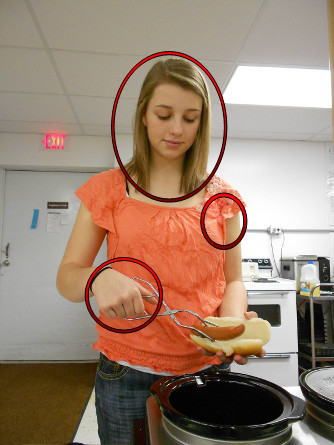 Review Question
Question:

In the picture, does the person follow the appropriate recommendations when serving food to guests?

Yes

No
No, she is not following the appropriate recommendations.
Correction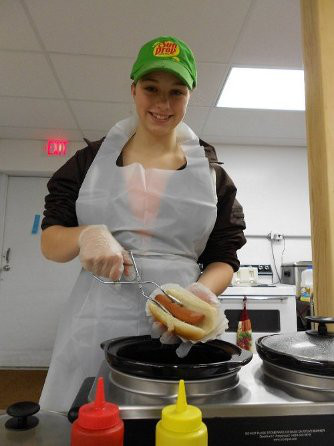 Additional Guidelines and Recommendations
All utensils and preparation surfaces are washed, rinsed and sanitized before and after serving food.
Resources
Disposable gloves are available at most retailers and through many supply companies.
---
Slide Navigation