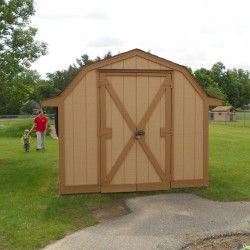 This walkthrough provides a high level overview of common insurance coverages. There are additional options that may benefit your agritourism operation like business interruption, loss of earnings, spoilage, extra expense, or employee dishonesty.
Remember, each insurance company treats agritourism operations differently, so meet with your insurance agent for an overview of additional coverages that may provide you with additional ways to protect your farm's assets and family's income.
In addition, meet with your agent often to discuss any changes in your operation and to ensure you have the insurance protection you need.
As a next step, we recommend that you review the Codes and Standards section. To go to the Codes and Standards section, click "Next". To return to the insurance home page, click "Insurance" on the menu bar.