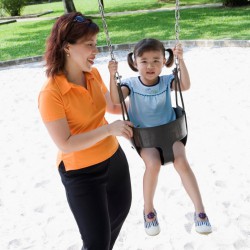 Explain Supervision Guidelines
All children under age 16 are assigned to a "supervising adult".
Ensure that the group complies with the recommended adult to child ratios for visiting farms.
Explain what supervision entails. Parents/chaperones need to:

Know which children they are responsible for.
Make sure that children follow the rules.
Understand the importance of enforcing health and safety guidelines.
Be within eyesight and arm's reach of young children at all times.

More information on supervision is available in the "Supervision Walkthrough" in the Play Areas section.
Resources