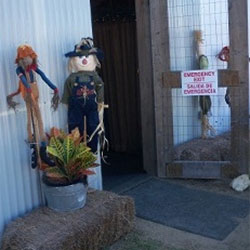 Visitor Feedback is Important
As guests leave, ask about any safety concerns they may have, and act on any information they provide.
Ask guests for feedback and ideas for improvement.
Encourage all guests to contact you with anything they may think of after they leave. Consider providing them with a card or brochure with contact information.
Post-Event Safety Check
Tour the operation and ensure that all signs remain legible and in good repair.
Evaluate the operation for any new hazards that may require new rules, signs or barriers.
You have completed the Communicating with Guests section. Click "Print Checklist" to view/print the checklist for this section or the "Resources" link to go to the Communication section of the Resources page.